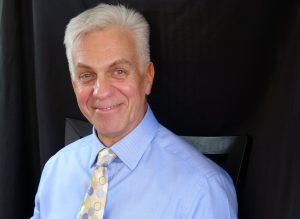 Ok, it's near the end of February 2018.   Did you make a New Year's Resolution or set some new goals for 2018?  Ok, if you did, are you moving forward in its accomplishment? Are you following through with it.   Well what happens to most people that set out in the New Year, is that they drop it off. By this time a lot of people will stop moving towards what they set out to do and that is because well, could be
The goal isn't big enough and therefore not very inspiring.
You really don't want it to begin with so you drop off.
3 you want it but you haven't changed the old habits that keep you from getting it.
Let me explain Goals.   There are 3 types of goals  " A "type goals are the things you already have. So that's not a good goal.  "B" type goals are something that you know you can get and  you can think of a plan to get it but this isn't very inspiring so you drop off.  A "C" type goal is a goal you really want, something you really want and you don't know how you're going to get it.  It scares you and excites you at the same time. And the thought of having it ,well,  just think of what your life would be like having it. It excites you. It's going to cause you to stretch.   Now that's a good goal.  If we're going to achieve the new goal we're going to have to change our habitual way of thinking and habitual behaviors. When you change the habitual way of thinking your behavior is going to change and you will move in the direction of what you really want. The problem with most people is they don't allow themselves to have what they really want.  You see , we are programed in our subconscious mind to do the things we do therefore get the results we get.  If you want to get different results or get a different result, then you have to get rid of  what's holding you back.  And that's what I want to help you with.  I want to help you move through your conditioned limitations and circumstances so you can have what you want.  I have a specific process to help you do just that. To set up a complimentary one on one and see I  may be able to help you , Send  an email to andy@dreamlifethinking.com  or text or call 302-530-2031.